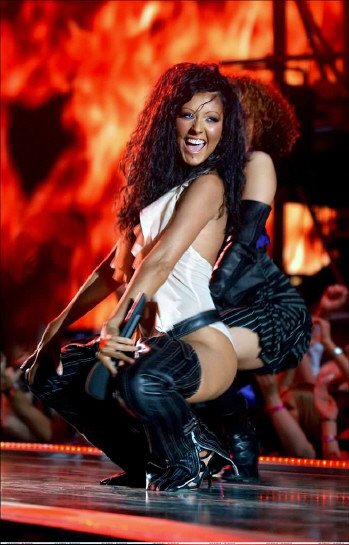 So Christina Aguilera has a new album coming out…guess that would explain her tastefully posing in the buff for the June issue of Gentleman's Quarterly.
I promised somebody the hi res goodies when I found them, et voila!
Why, oh why, couldn't Jewel celebrate the release of her new record in the same manner?
Boo.
No Comments
No comments yet.
RSS feed for comments on this post.
Sorry, the comment form is closed at this time.